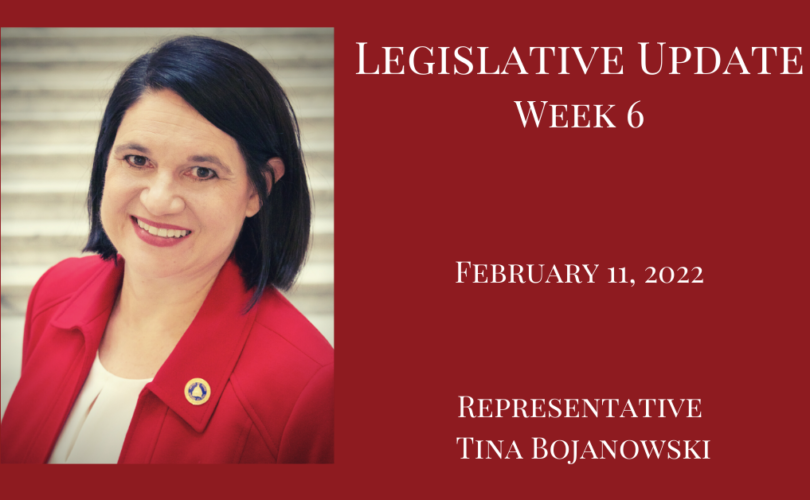 Legislative Update, Feb. 11th
FRANKFORT – Legislators may not have much in common professionally with doctors, but I believe we should always strive to meet a key line from their Hippocratic Oath: First, do no harm.
There were several noteworthy bills that the Kentucky House moved forward this past week that I think more than meet that goal – and then there was one where I believe the majority party committed legislative malpractice.
House Bill 6 was arguably the week's high point, because it drew unanimous support and would provide financial relief by addressing the steep increases we're all seeing for vehicle property taxes. The value of our cars and trucks have jumped about 40 percent in recent months because of global issues in the automotive industry. That may be good news for those wanting to sell, but it also means more out of our wallets when it comes time to renew our vehicle registration.
This legislation will keep Kentuckians from having to pay that additional cost, because it calls for the assessment to be based on the January 2021 value of the vehicle, not what it was last month. If this proposal becomes law, those who have already paid the higher taxes will be refunded the difference. Some have erroneously said this increase was due to a change made by the General Assembly or the Beshear administration, but that is not true. While we were not the cause, I am glad that we are on track to be part of the solution.
I wish we had seen that same cooperative spirit on Thursday, when the House spent about three hours debating House Bill 4, which would significantly reduce unemployment insurance payments. Currently, these payments in Kentucky and more than 40 other states last up to 26 weeks, but this legislation would index that time to our unemployment, meaning those weeks could drop by more than half if the rate is low.
After six weeks, claimants would have to take any job they're qualified for that pays at least 20 percent more than their already modest unemployment insurance payments and is within 30 miles of where they live.  It doesn't matter if the job is outside of their career field or pays much less than their previous job.
It is vital to point out that unemployment insurance has been part of our economic safety net since 1935, and only those who meet previous work requirements and have lost their job through no fault of their own are eligible. These checks keep people in their homes and fed while they look for other work. Characterizing them as lazy is an insult they do not remotely deserve.
Beyond being unnecessary and unfair, there are several major reasons why this legislation is wrong for Kentucky. One, indexing payments to the unemployment rate could quickly backfire. When COVID-19 arrived nearly two years ago, a massive number of Kentuckians lost their jobs or were laid off. Under the bill's rules, they would have received unemployment insurance for just 12 weeks, since the pre-pandemic unemployment rate was so low. Making matters worse is that extended unemployment insurance benefits from the federal government would fall under the same strict rules.
Indexing payments to the state unemployment rate will be especially draconian for rural areas that have seen their county rates run much higher than the state's. There are far fewer available jobs there than in cities or within the Golden Triangle, so this single bill alone will undoubtedly drive more families to leave communities that are already struggling with significant population loss.
Women and minorities are two other groups who will suffer. January's federal jobs report shows that men are now back in the workforce at their pre-pandemic level, but women are still 1.1 million workers below that mark. They had outnumbered men in the workforce for only the second time ever just before the pandemic, but it will take months if not years to regain that momentum.
Women and minorities have also historically earned much less than men working the same jobs. All but forcing them to take lower-paying jobs will make that particular trend even worse.
More broadly, the state's budget director told legislators that federal law is quite clear that unemployment insurance benefits cannot be lowered if a state is also using federal dollars to restore its UI trust fund to pre-pandemic levels, something currently being considered. This bill, then, could put a substantial amount of federal money needlessly at risk.
The last major reason this is wrong for Kentucky is that we continue to have a vastly outdated unemployment insurance system and a shortage of staff to run it. The system cannot handle these new requirements, and work underway to modernize the system would effectively have to start over.
While we wait to see what ultimately happens with House Bill 4, there were some other bright spots in the House this past week. In committee, two major bills unanimously approved will hopefully see that same support from the entire chamber.
House Bill 174 would extend Medicaid to new mothers for up to a year postpartum if their family income is at or below 185% of the federal poverty level.  This would go a long way toward improving maternal health in Kentucky, which unfortunately is far behind a national average that is already last among wealthy countries. House Bill 222, meanwhile, would add Kentucky to the list of states having what are called anti-SLAPP protections that keep wealthy and powerful entities from silencing critics through frivolous lawsuits. More than 30 states have similar laws in place.
All legislators now have an option to post a survey on the Kentucky General Assembly website. This week I continue to seek feedback on SB1, an act regarding school site-based decision making councils (SBDMs). To complete the survey, click on the following link: SB1 Survey for Tina Bojanowski.
You can keep up with such things as bills and votes by visiting the General Assembly's website (legislature.ky.gov). To leave a message for me or any other legislator (or all of us), you can call 1-800-372-7181. This service is available during normal business hours throughout the year, but is open longer during legislative sessions.
If you would like to watch legislative proceedings, KET has an app for that, and you can also search for "LRC livestreaming" which will take you to the website where you can access meetings as they happen. All are also archived.
In addition to leaving me a phone message, you also the have the option to email me at [email protected].
I try to get my weekly update out as soon as possible, but I'm juggling a lot of balls here in Frankfort. You are welcome to follow my Twitter account @tinaforkentucky for immediate updates on legislative issues.
Take care and stay healthy,
Tina Bojanowski